Yellow ILVE!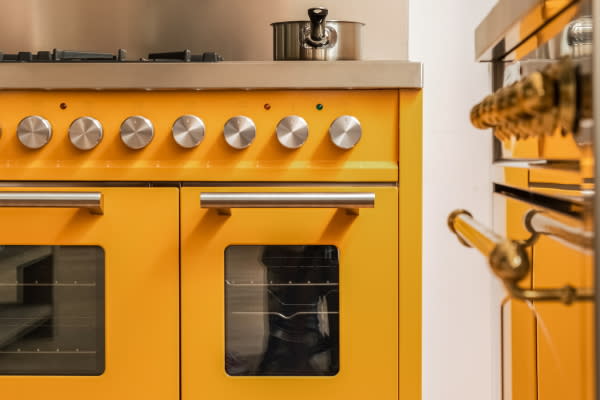 We welcome ILVE South Africa to the Design Joburg Collective line-up.
For those new to the ILVE brand, they're specialists in luxury kitchen appliances and have long been a staple in the Kramerville Design District.
We recently fell head over heels for this Professional Plus cooker, which ILVE offers in an array of finishes. These include the more traditional white, black and stainless steel – but this special edition yellow model put a big smile on our faces.
The finishes are not the only optional extras available, though. With ILVE, you can customise your cooker to suit your practical and aesthetic needs.
Their appliance range also includes hobs, ovens, blast chillers and hoods – all made to the exacting specifications of the best restaurants in the world. Who can argue with that?