We're here for Vanity by Rimadesio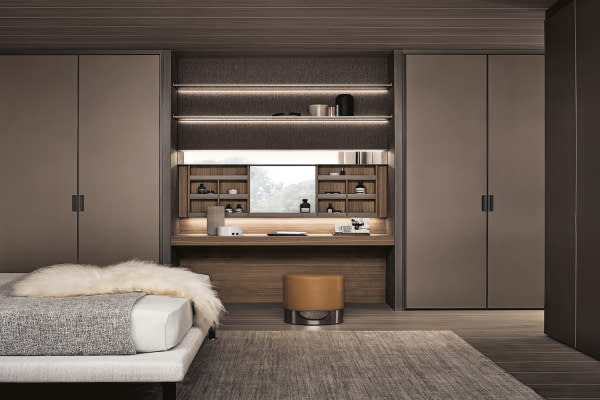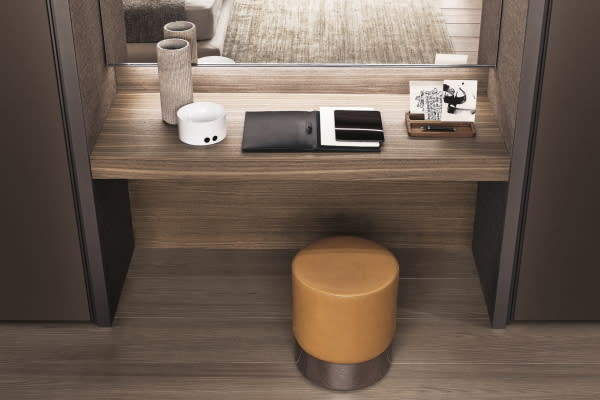 Known for their ability to match technological innovation with style, Rimadesio are the go-to suppliers of modular systems for the home: think walk-in closets, bookcases, and the like.
Working with prominent designer Giuseppe Bavuso they've launched Vanity, a storage system for all your precious objects, fragrances and cosmetics, and we're hooked.
Designed to integrate with Rimadesio's existing storage systems, it provides a countertop in wood and a configuration of storage that can be hidden behind a mirror-coated door on vertical sliders. Vanity also includes two glass shelves and a further internal mirror (perfect for grooming or makeup application) with optional LED lighting system.
Always made-to-measure (in height and width), Vanity is offered with further customization including accessories, finishes and materials. Given these combinations of materials, and then the finest quality crafting that goes into making it, Vanity is one of the most elegant vanity solutions we've seen in a while.
Rimadesio is available in South Africa from www.domum.co.za