THE FOURWAYS FARMERS MARKET… IN KRAMERVILLE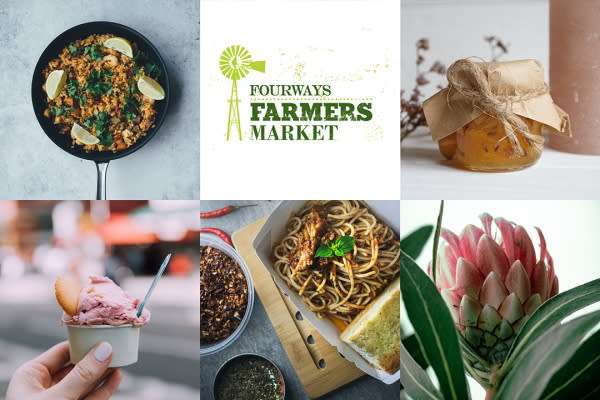 From Friday, 29 October, the Fourways Farmers Market will be bringing their easy-going lifestyle experience to Kramerville Corner at #DJC21Summer. As Gauteng's most considered market, its
organisers are pitching this as a much-loved experience 'on tour'.
In collaboration with local restaurant and rooftop bar Double Dutch, the market will be located, together with all of DJC's popups, at Kramerville Corner. Visitors can expect just-the-right combination of summer-ready artisanal food from some of the city's favourite vendors: ranging from paella, Argentinian and Peruvian specialities to Asian and (small-batch) gelato.
Fourways Farmers Market also presents several arts and crafts stalls featuring Gauteng's favourite artisans, such as ROSA crochet homeware, Wire Design, B.L.O.M Proteas, Uncle Cam's Artisanal Pickles & Sauces and Formosa Orchids… a décor-meets-larder smorgasbord. Gourmands will also have their pick of liquid refreshment: coffee, soda, MCC, wine, gin and beer.
Saturday's schedule is packed, with Double Dutch presenting three live bands on their roof terrace. Soak up some summer vibes – from familiar musos to some of the city's most exciting upstarts. Already included in the line-up are the likes of Georgetown, Bad Peter and Justin Serrao.
Beyond the farmers market, Kramerville Corner rewards exploration. This end of the district also features desirable décor and design brands like Joseph & Joseph, Daskasas, Griffiths & Griffiths and Collaro.
www.ffmarket.co.za
www.doubledutchsa.com
www.kramervillecorner.co.za