Stylish in the Kitchen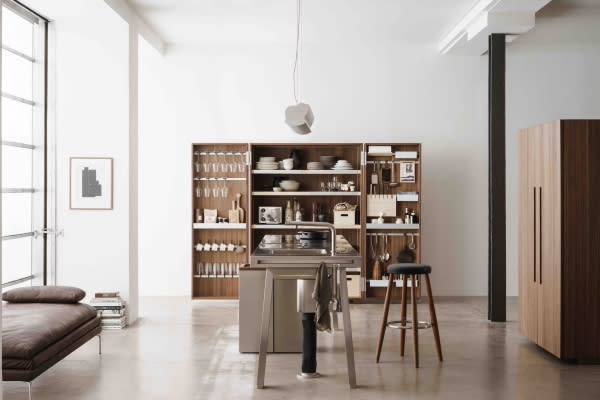 For those with Marie Kondo tendencies, the latest offering from kitchen specialists Bulthaup is designed with you in mind. Bulthaup is the latest addition to the Design Joburg Collective (DJC) line-up, and their new lookbook immediately grabbed our attention.
We're impressed with their focus on space-saving solutions executed with the most impressive sense of style. They always manage to get the alchemy just right: a perfect combination of simplicity, thought-out detailing, and the finest craftsmanship.
We're rather partial to their clever use of varying materials, too: think combinations of warm walnut and anodized aluminium, and velvety lacquer with customised veneer. This materiality is evident in their b2 collection, which is elemental in its form and practical in its function.
Bulthaup is one of several brands within the Domum stable here in South Africa. Fans (and those who didn't even realise they were fans) will no doubt delight in what they plan to share with visitors to DJC this June.