Spotlight on Kramerville Corner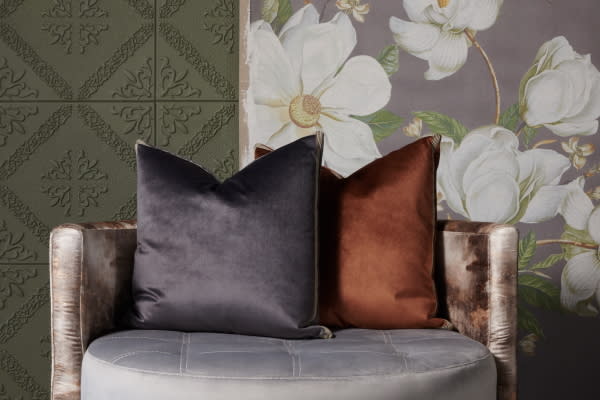 Almost five years ago, the redevelopment of two properties in Kramerville culminated into what is now known as Kramerville Corner. We turn our gaze to the line-up of showrooms representing this nook of the design district at #DJC21.
Kramerville Corner serves as a hub for the furniture, gift, and home décor industries, bringing together buyers and sellers from global and local marketplaces. We're talking over 200 product lines of home furnishings, accessories and much more – all in a stylish and convenient location.
First, we turn to Collaro. As homegrown brands go, this one is up there with the best. Their legacy and continued commitment to quality and craftsmanship get our thumbs up. They believe in storytelling through their creations, and have spent the last 39 years refining their processes. In a world of over-consumption, we believe Collaro's offering is an authentic one. We're also looking forward to the revealing of a new collection.
www.collarohome.co.za
DasKasas is a one-stop-shop for elegant furniture, object, and décor accessories – and even a customised curtains and blinds offering. Whilst by no means a newcomer to the South African scene, having spent many years servicing the wholesale and retail markets, they opened their first retail outlet last year. Expect timeless design and exquisite detailing in pieces that are destined to become heirlooms.
www.daskasas.co.za
Design Plus has been a part of the Joburg furniture scene since 1986. Constantly in touch with global and local trends, their knowledgeable team offers a well-curated collection. Besides their array of furniture items for living, dining, bedroom, study, patio (and every other room in between), they also present their fans with a varied choice of decorative accessories, lighting, rugs and art.
www.designplus.co.za
Griffiths & Griffiths are old friends of Design Joburg's, and we're thrilled to have them as a part of #DJC21. They've long (we're talking 30 years here) been the flag bearers of timeless elegance. They have a wonderful reputation as the continent's premier suppliers of heritage and antique replica furniture. Their pieces grace the homes and offices of the well-heeled, and a visit to their showroom will prove why.
www.griffithsandgriffiths.co.za
Next we shine a light on Lumiart. This is the home of Kramerville Corner's lighting experts. Servicing the design and architectural community, Lumiart are the partners of choice. Their innovative solutions for residential, commercial and hospitality projects are realised using their collection of European brands such as Artemide, Flos and Brokis. This is where technology, quality and style shine bright.
www.lumiart.co.za
And now to floors! Joseph & Joseph are the local experts in designer rugs, with two decades of experience. Here, you'll find a team that pays homage to the craftmanship and quality of the ancient art of rugmaking. Hand-knotted from the finest silks, natural wools, viscose and bamboo, by expert craftspeople, each piece feels like a story. Whilst their techniques are rooted in age-old methods, their designs are fresh and modern.
www.josephandjoseph.co.za