Roche Bobois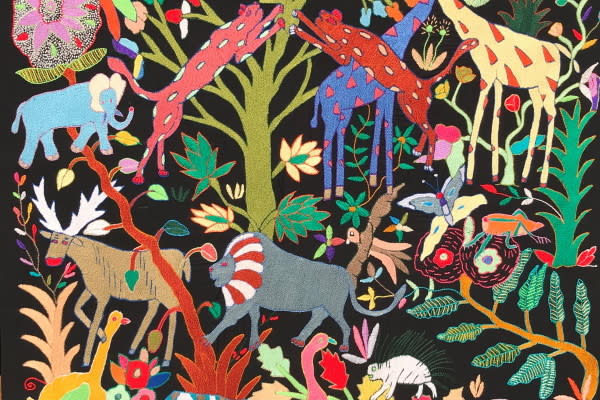 You might know Roche Bobois for their premium European design and furniture, but the brand's 27 Commerce Crescent showroom will be the location for an art packed DJC program.
Visitors can expect an array of work on display including live demonstrations by French artist Catherine Timotei. We're thrilled to be including art in action at DJC and providing visitors a peek into the processes behind artmaking.
Art of Connection, a nomadic gallery representing various local and continental artists, will be showcasing exclusive pieces of African design and craftsmanship with a focus on the rise of embroidery (or fibre art). Several local studios – including Kaross Art, Keiskama Art Project, Kopanang Community and Mapula Embroideries – will be part of this line-up.
Local art advocate and curator Leigh Rein boasts a portfolio of about 15 artists who will also be exhibiting at Roche Bobois. Some of the artists will be there in person so visitors can connect with them directly (masked and sanitised of course) about their work.