Mombasa Moods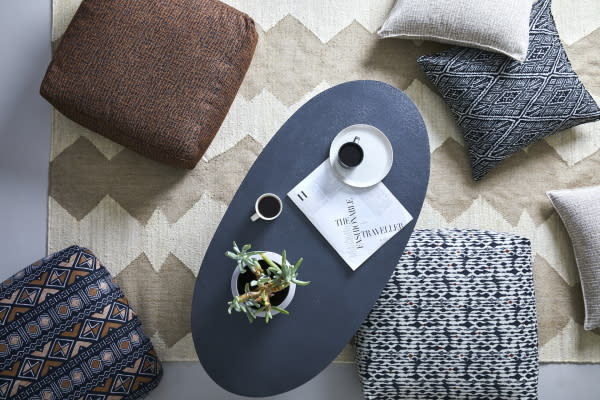 There's an immediate sense of luxury with jacquard. (For the laymen and women out there, this is when a pattern is woven into the warp and weft of the fabric itself, and not just printed on the surface of it).
So, we were thrilled to recently see Hertex's launch of a new jacquard collection entitled 'Mombasa'. Great for scatters and upholstery, this ticks all the texture, pattern and versatility boxes. The palette mixes elegant earth tones with ethnic designs, completing a collection that is literally out of Africa.
Mombasa recalls the textured flat-woven fabric collections that were all the rage in the '80s but updated here for contemporary living. With chunky weaves making a comeback, we were thrilled to see the collection boasting these weightier textures.
Mombasa certainly does tick the usability box. We're looking forward to seeing it, and other new fabric and wallpaper collections, in the flesh as Hertex reveals all at DJC this June.