In love with Luv by Duravit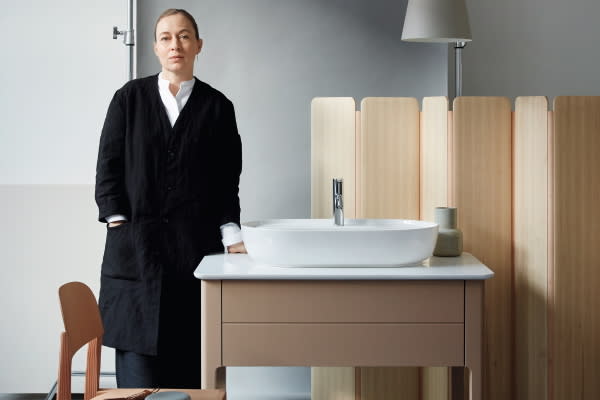 We're thrilled to welcome Duravit to the DJC2021 line-up.
If anyone understands the concept of the bathroom being a living space that fosters wellbeing and a certain quality of life, it's these guys.
We were abuzz when recently introduced to their Luv series of sanware and bathroom furniture. The unusual design of this collection comes courtesy of Cecilie Manz. The Danish furniture designer's Nordic minimalism combines perfectly with a timeless elegance that we're all for.
Luv is defined by precise, clear, fine forms and edges. Manz's inspiration for this range was a bowl filled with water on a table. The result is a new design language that can be interpreted in a highly individual manner, where gentle forms follow stringent geometry.
We immediately had our eye on the basin offering, especially since they can be stylishly paired with a range of customisable furniture items in an array of usable colours (we're crushing on their newest hue: Almond Satin Matt). Further flexibility is offered with a choice of extra detailing, colours and sizes – plus, a range of bathtubs and toilets to match.
Luv is a great example of Duravit's commitment to individualising the bathroom. What's not to Luv about that?