Fabrics and wallpaper that delight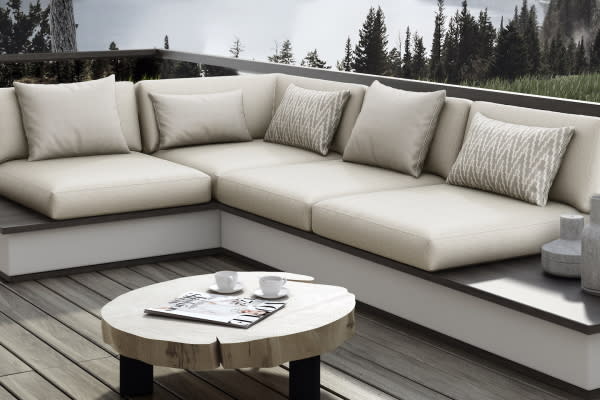 An arms-wide-open welcome to Home Fabrics! We're rather excited they've joined our line-up of #DJC21 participants.
We think our enthusiasm stems from their extensive selection of fabrics and wallpapers. We can often be found in their stylish showroom – distracted from our work – taking in their beautiful collections.
There's an obvious passion for textiles and innovation here. You'll find upholstery and curtaining fabrics (both for indoors and out), as well as wall coverings and contract collections.
We're particularly thrilled with their innovative FibreGuard collection of fabrics. This is a seriously smart offering that ticks both the usability and style boxes. Stain-free technology means low maintenance and longevity without losing that sense of sumptuousness or tactility.
We're looking out for our favourites, and you can too come 3 to 5 June. Expect special displays, talks and more from this industry leader.