#DJC21SUMMER: EXTENDED, EXPANDED, EXCEPTIONAL!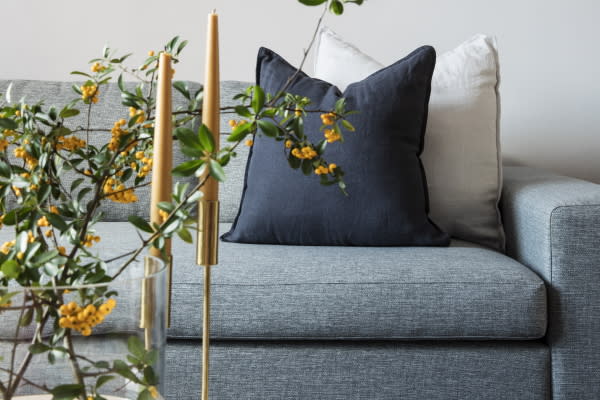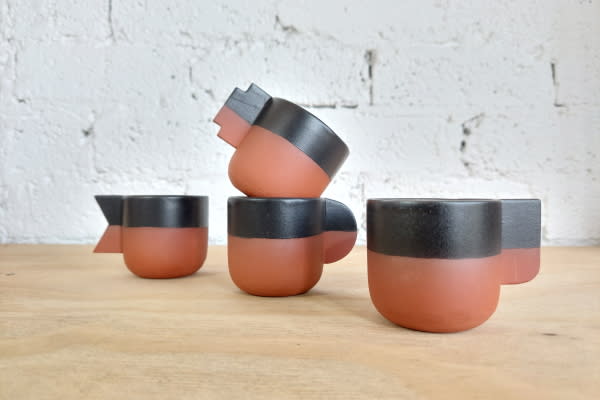 As you may have seen in our previous comms, not only are we extending our October summer showcase across four days, we've also expanded our geographical footprint. Kramerville remains the main hub for #DJC21Summer, but with the addition of both 44 Stanley and Victoria Yards as fringe districts.
Don't expect a cookie-cutter approach from these two sister sites, though… let's explore more…
Victoria Yards is Gauteng's effortlessly cool urban creative complex. As part of #DJC21Summer, the precinct will be presenting an engaging talks programme with the likes of Tandem Design's Joshua McNally and Pia Findlay presenting 'What is Design Anyway?'. The pair will explore and share lessons learnt in product design – specifically within a Joburg context. Well worth attending, this will take place at their studio: 3C Victoria Yards, on Friday the 29th of October at 3pm.
Longstanding friends of Design Joburg, Coote & Wench, will also be hosting a talk on Saturday the 30th of October at 11am at their Victoria Yards workshop. Their talk is headlined as 'A Small Business is a Big Deal!' and they'll be sharing their experiences on how they navigated the twists and turns of décor entrepreneurship.
Visitors can also expect face-to-face interactions with an array of artisans and artists as part of the 'Joint Open Studios' weekend. (This initiative is being hosted in conjunction with the city's Ellis House, Living Artists Emporium, Nugget Square and Bag Factory – who are all worth visiting in their own right). There's are sure to be fresh (and candid) insights from the likes of lauded multi-disciplinary artist Blessing Ngobeni and a few long-time friends of Design Joburg, like copper sculptor Sarah Cronin, and well-known contemporary artist James Delaney.
The precinct's fresh food and drink vendors will be trading. Look out for the Bond Society bar, which will be hosting live music and a Highveld-style gourmet braai. A further music event will be taking place within the venue's tiered gardens as part of their 'The Feel Good Series' on Saturday, the 30th of October.
Add bookbinders, fashion designers, carpenters, lighting designers, gallerists, urban farmers, photographers, ceramicists and (much) more, and visitors are guaranteed a jampacked weekend of gastro and creative exploration.
44 Stanley has long been a favourite hangout for the Design Joburg team, and we're thrilled to have them be part of our summer edition.
The stylish alfresco precinct's 'Bioscope' venue will be hosting a series of unmissable talks. We introduce a few of them below, but suggest you keep your eyes on www.designjoburgcollective.com and 44 Stanley's platforms for more.
Why Good Design Matters: Design is one of the most powerful forces in our lives. It has been at the core of the 44 Stanley precinct since its inception whilst impacting every aspect of the community and businesses within it. This is a group discussion led by Vicky Ross, with: Roxanne Ferreira, founder of Arrange Studio and designer of the Paradise Lamp; Louél Shnolzer, designer and manager of Artist Admin's Johannesburg office; and Matt Suttner, owner and founder of Sly Creative and Peachy Bar. This will take place on Thursday, 28 October, at 12pm at the Bioscope.
I Love You, I Hate You by Love Jozi: Bradley Kirshenbaum presents a hugely entertaining fast-paced 40-minute talk that distils the ethos behind Love Jozi's unique imagery and how the city of Joburg, with all its inherent challenges and surprises, became the brand's distinctive muse. This takes place on Friday, 29 October, at 10am.
Made It To The Life Raft: Art and Fashion in a post Covid moment: Visual artists Cintha Sifa Mulanga and Puleng Mongale will be in conversation with SA designer Lisa Jaffe (of Guillotine Design). They will discuss the intersection of contemporary art and fashion on the occasion of the new Latitudes Online x L'MAD collection of silk scarves. This takes place on Saturday, 30 October, at 10am.
Triptych: Prayer Protest Peace, a listening session presented by DJ Kenzhero in The Library of Things we Forgot to Remember: The Library is an interactive audio-visual archive of black resistance. It was founded in 2017 by Zimbabwean artist Kudzanai Chiurai. DJ Kenzhero, veteran Johannesburg DJ and long-time friend and collaborator of Kudzanai, will be presenting a listening session in the space. This takes place on Saturday, 30 October, at 12pm at The Library of Things we Forgot to Remember.
This month, 44 Stanley is also marking its 18th birthday, so visitors can be sure of four days of full-on celebration. Experience Joburg's coolest creative, retail, food and drink offering!