Cool Kare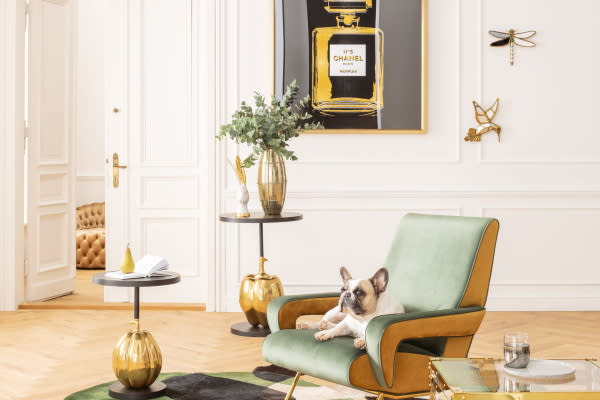 We're thrilled to welcome KARE to the line-up of participating showrooms in our Design Joburg Collective this June.
To say KARE has charisma would be an understatement. Known for their unapologetically quirky style, this popular furniture and décor brand has won fans across the country. Including us! We're looking forward to seeing their latest offering.
"KARE speaks to all tastes in interior design, whether crazy or conservative. We cater to homes, offices, restaurants, hotel rooms and lobbies," says the Joburg franchise owner Karin Cawthorne.
KARE's 1000 square metre Kramerville showroom, located at Design on Appel, is always worth a visit. Here you'll find collections that are broad and varied in style, including everything from beds, tables and sofas to rugs, lighting and tableware. Make a statement, express the non-conformist in you, and add a healthy dose of colour and pattern to your life.
KARE has developed a loyal following over the years. If you're tired of the ordinary, we're sure you'll soon be a convert too.
www.kare-johannesburg.co.za