Casarredo: Wild and exotic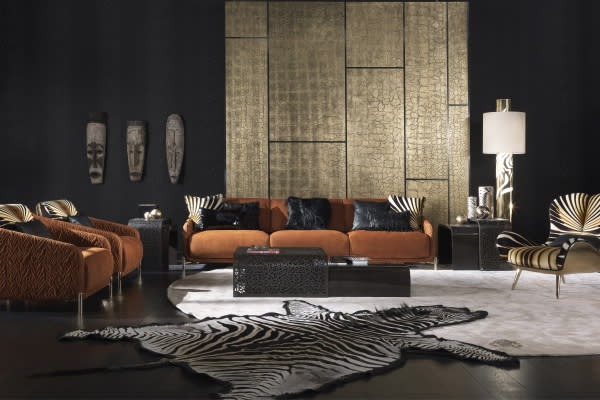 We recently caught up with our newest addition to the #DJC21 line-up. Casarredo are a respected name in Joburg's décor and design scene, known for specialising in exclusive European brands.
Since everyone always asks about the latest trends, we put Casarredo on the spot and asked them for their expert insights… "Animal-print of course!" they roared.
No one does this wild and exotic style better than famous Italian designer Roberto Cavali. Yes, that Mr Cavali, famous in the fashion world, who has become synonymous with glamour and sensuality. Casarredo have been appointed as the exclusive stockists of Roberto Cavali Home and, as soon as this news was announced, we were all eyes.
The collection is inspired by iconic prints and patterns. From animal print (obviously) to damask, colours, dye effects and the overlapping of textures, Roberto Cavali Home transforms everyday pieces into a one-of-a-kind.
"When I create a dress I want it to emphasize the femininity of a woman at all times; and so with designing for the home. I try to identify the character of the people I'm designing for, thinking how I can diffuse this with the colours, the warmth and joy of living…", says Mr Cavali.
The animal-print trend was recently reinforced by Cavali's unveiling of their own Wild Living collection: an evocative living room range featuring sofas, armchairs, tables and more. It's full of colour, packed with fashion details, and alive with African influences. Perfect for South African shores!
We'll be first in line as Casarredo opens their doors come 3 June for the inaugural Design Joburg Collective.