Art is adding yet another dimension to #DJC21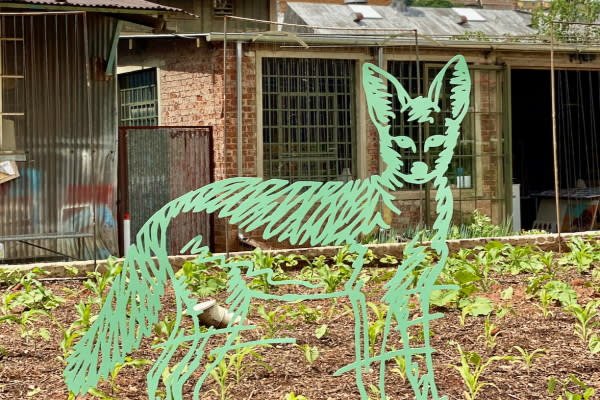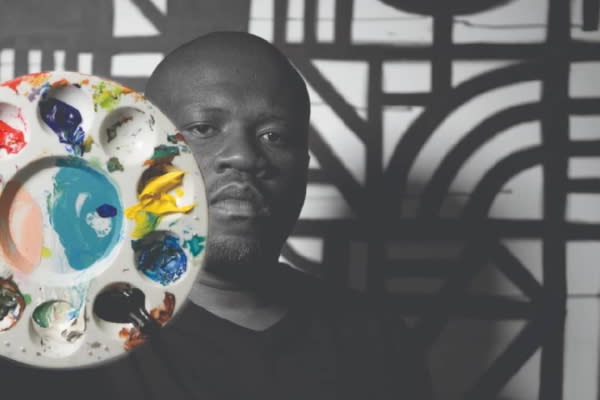 We mentioned before that Design Joburg Collective will be shaking things up by looking at the broader creative landscape. Beyond a world class design experience, the fair will be showcasing a stellar curation of local craft, art installations and exhibitions. From solo artist exhibitions to our art-fair-within-the-fair, here's a taste of what keen collectors and art lovers can expect.
You might recall us mentioning a new installation by contemporary artist James Delaney, who, as we speak, is putting the final touches to his sculptural work for #DJC2021. You'll find the finished installation displayed within Kramerville Corner (outside the Double Dutch restaurant) come 3 June.
Our new-fangled design showcase is full to the brim with outstanding works hailing from the local and global art world. Some of these are being hosted by the show's creative directors past and present – and at our Pop-Up venue, as well as other showrooms dotted around the district… like an exhibition of work by Baba Tjeko at the new BoConcept showroom, for example.
#DJC21 is reimagining the exhibition space with a host of out-the-box activations this year and our stellar art line-up is just one facet of this. You can find out more about DJC's art offering here on our site with Trevor Stuurman exhibiting at Donald Nxumalo, Turbine Art Fair collaborating with La Grange Interiors, Roche Bobois' art packed programme and our Pop-Ups all in the spotlight.