Announcing Design Joburg Collective 2021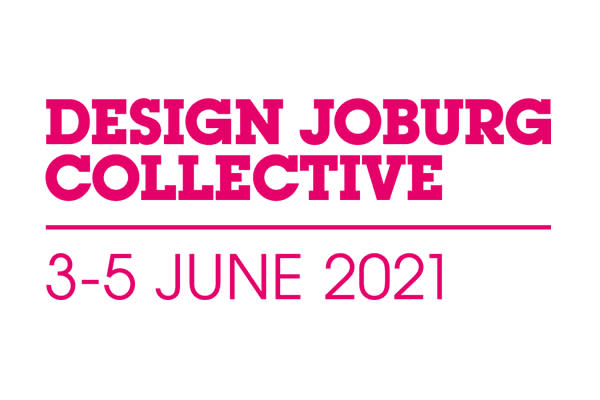 A POSTPONED SHOW, AND A NEW LAUNCH: INTRODUCING DESIGN JOBURG COLLECTIVE, 3 - 5 June 2021
If Covid-19 has taught us anything it's the art of adaptability, renewal and reinvention.
Ongoing restrictions have made it necessary to postpone Design Joburg, this time to 20 – 22 May 2022. Whilst this decision was not made lightly, it was made in the best interests of all concerned. We're hoping 2022 is our lucky number!
As regrettable as this further postponement is, it has also birthed an exciting new event that we had originally imagined would run in parallel to the Sandton Convention Centre show. Media 10 and the Design Joburg team is thrilled to announce the inaugural Design Joburg Collective.
Answering calls from the décor and design industry – as well as our followers and fans across all our platforms – Design Joburg is launching this event to satiate the appetite of like-minded, design-savvy visitors. 'Design Joburg Collective' is a suburb-sized showcase to be held in the Kramerville Design District from the 3rd to the 5th of June 2021.
The event will be a mix of both outdoor and indoor attractions, using Kramerville's various galleries, showrooms, venues and outdoor spaces. Visitors will be able to explore at their leisure and attend complimentary (socially distanced) scheduled talks, giving it a truly international feel.
Those familiar with the likes of Media 10's Clerkenwell Design Week (based in London), and the Fuorisalone (the fringe events that make up Milan's Design Week), will have an idea of what to expect. The team at our sister show Clerkenwell Design Week, have in fact been instrumental in helping us realise the Design Joburg Collective.
We have called on the insights of our current Creative Director, Donald Nxumalo, as well as past creative collaborators, to produce an experience to which both the trade and public are invited. Speaking of collaborations, Design Joburg Collective is working with several sponsors, with Sanlam Private Wealth already confirmed as one of the event's partners and others to be announced in the coming days.
Given the enthusiasm so far, and with full adherence to all Covid-19 protocols, Design Joburg Collective is set to be a celebration of South African, continental and global design in the epicentre of Joburg's décor and design scene.
MORE ABOUT DESIGN JOBURG COLLECTIVE
Aiming to offer visitors something unique over the 3-day event, showrooms will be using this opportunity to launch new collections and products, dress up their shop windows, offer special discounts and in-store activations, and more.
Design Joburg Collective is free to the public. Select showrooms will also be hosting talks featuring leaders in the creative community.
The ambition is to spotlight the grand Kramerville offering from over 150 talented tenants: lighting, decorative accessories, fabrics and wallpaper, kitchens and bathrooms, contract furniture, interior architecture, flooring, hardware, audio and visual, light industrial and more. The precinct's dining venues will be open to welcome visitors as well as a selection of handpicked open-air food trucks and bars.
Designers, crafters and creative brands without Kramerville representation will also be given the opportunity to participate in pop-ups hosted in several designated sites around the precinct.
The event will include graffiti and art installations, buskers, public displays, street spectacles and activations, so visitors are guaranteed an experiential feast.Security arrangements will be a priority. Comparable to similar UK and EU events, visitors are encouraged to don their 'takkies', take to the streets, and soak up all that the design community has to offer. The event's radius is approximately 1 kilometre. Organisers will also provide a shuttle service to transport the less energetic between key areas and events, all in a safe, secure and Covid-adherent environment.
www.designjoburgcollective.com
#designjoburgcollective
#DJC2021