'A' is for Alifurn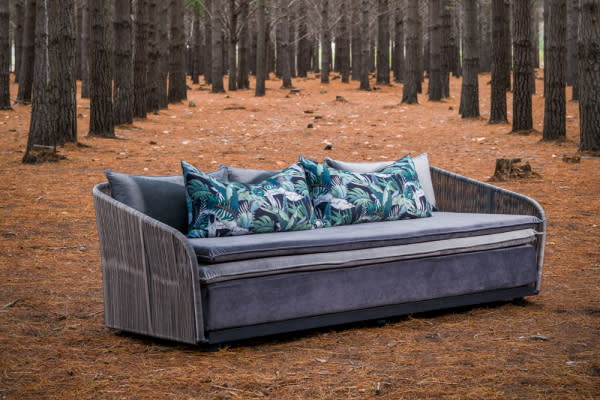 Given our upward of 2500 hours of sunshine annually, we're well positioned to take advantage of living outdoors for a good portion of the year.
Alifurn is a local family-run and owned outdoor furniture brand that is well positioned to satisfy our needs for the latest in alfresco lounging and dining. We welcome them to our DJC line-up this June.
There are no short cuts for this committed team who produce high-grade outdoor furniture right here in SA. You can expect an array of weather-resistant choices including fibre-cane and aluminium, and all made to their high specifications. In fact, their standards are so superior that they are proud suppliers to some of the world's leading hospitality brands including Sun International and Marriott.
The recent addition of a new outdoor collection entitled Purpose, has as wanting to get back to nature. Purpose offers the opportunity to live, well, with purpose!
Alifurn is available from the Semper Fortis showroom in Kramerville. We're looking forward to their showcase of the latest designs soon to be featured on our patios and balconies.