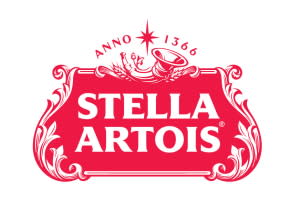 In 1926, the Artois Brewery created a special batch of beer as a gift to the cheerful people of Leuven in Belgium. That special batch was the first to officially have "Stella" in its name. "Stella" is the Latin word for star, which can be seen on every bottle together with the Cartouche – a symbol of this rich history.
Using the finest malt, hops and water, plus 600 years of brewing expertise, what you get is premium refinement with every sip of a Stella Artois. A legacy of craftsmanship that produces the perfect beer to savour moments with the ones you love the most.
With over 600 years of brewing expertise in every chalice, Stella Artois deserves to be poured perfectly. Our nine-step pouring ritual is a beautiful dance between the Chalice and the Draught Master, to deliver exquisite flavour.
IT HAS A RITUAL.
Stella Artois has a precise pouring ritual when served from a tap into its iconic chalice. It includes nine steps: the purification; the sacrifice; the liquid alchemy; the crown; the removal; the skimming; the judgement; the cleansing; and the bestowal.
IT IS A CHRISTMAS PRESENT
Stella, meaning "star," refers to the Christmas star. The Stella Artois brand was originally released as a special holiday beer , a gift to the city of Leuven. It caught on and became available year-round. Thus, Stella Artois is so special that is can be given as a gift
WE CREATE ART, NOT ADS
Stella Artois is a Lover and a romantic, Our brand's purpose is to invite people to savour life together and enjoy life's moments. Because of this, we choose to make life more beautiful and enjoyable for people – thus we strive to bring art to the world and not more of the bombardment and that traditional advertising brings.
For those who want to discover The Life Artois, head over to the rooftop terrace at 9 Kramer for the Stella Artois bar. Here you can slow down and savour all the good things in life, together with an unparalleled view of Sandton!