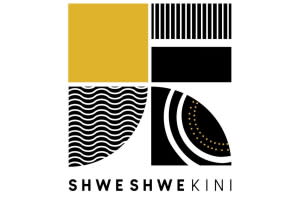 Shweshwekini is a range of Seshoeshoe (shweshwe) inspired swimwear and active wear for men and women, which I established in 2017 after feeling a bit frustrated by the lack of authentic South African prints in swimwear. In creating this brand, I then looked to my Basotho Culture and was reminded of my childhood memories of my mother wearing her seshoeshoe dresses and realized that shweshwe had many colourful and eclectic patterns and these had not been explored in other areas of apparel. I wanted to sell swimwear that had an African element to it and as shweshwe is our traditional fabric, my dream of telling my cultural story and bringing the focus back to the beauty of shweshwe became a reality through ShweShweKini.
Each ShweShweKini piece has a Sesotho name with a meaning attached to it, which is my way of educating people about my culture and beautiful names we have. My current collection is called the Mamello collection, which I named after my mother because she has truly inspired my creativity and every dream I could have possibly thought of for myself. Mamello in Sesotho means to have patience and perseverance and these are the values which my mother has instilled in my life.
My clients are global trotters and each time they purchase a piece of ShweShweKini to flaunt it somewhere in the distant parts of the world, I always feel like they carry a piece of me with them.
I hope you will join thousands of men and women who have chosen #ShweShwekini as their swimwear of choice.