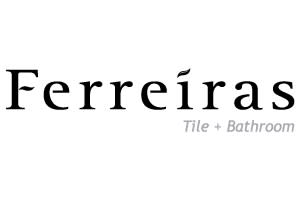 Since 1979, Ferreiras Tile + Bathroom has offered unrivalled customer experience through its destination store in North Riding, Johannesburg – the original tile retail corner.
Now Ferreiras is excited to bring its years of expertise, exclusive high-quality products and elegant tile and bathroom selections to the Kramerville design hub.
Here the company's skilled sales consultants and in-house interior designers are available to assist in making the best selection to suit your needs. Ferreiras's bespoke Kramerville showroom has recently launched, ensuring a range of brand new, original products to choose from. This includes beautiful surfaces fit for wonderful coverings in a variety of on-trend sizes, from 75mm x 400mm décor tiles to 1600mm x 3200mm large-format porcelain slabs.