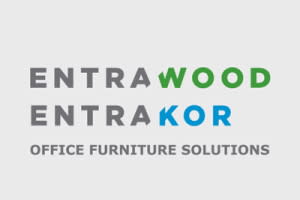 ENTRAWOOD and ENTRAKOR are proudly South African with over 30 years of experience in the design and manufacturing of office furniture.
We believe that the world needs innovative entrepreneurs and successful small businesses; and that intentionally designed offices spaces and a vibrant office culture play a big role in their success. We have designed our product ranges to help leaders take full advantage of their office space and to support a culture that allows any business to prosper.
To Support our product offering we offer assistance with office layout, planning, and space optimisation.
With world-class factories, the latest technology, passionate people and the combination of wood and steel components, we've got everything it takes to deliver quality products to suit any style and any budget.